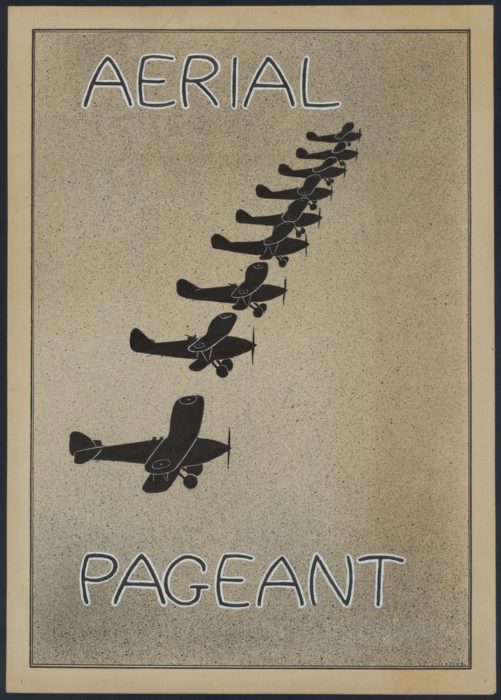 A drawing by an Australian, John T. Collins, perhaps as a student exercise. Unlike in Britain, there was no dominant 'aerial pageant' here but rather many local ones, so it seems like a generic advertisement. It's dated to 1932 or 1933, but assuming the context is Australian then those would be Hawker Demons and it would be more like 1935 or 1936, when they entered RAAF service and represented the latest thing in aerial warfare down under.
Image source: State Library of Victoria.
This work is licensed under a Creative Commons Attribution-NonCommercial-NoDerivatives 4.0 International License. Permissions beyond the scope of this license may be available at https://airminded.org/copyright/.