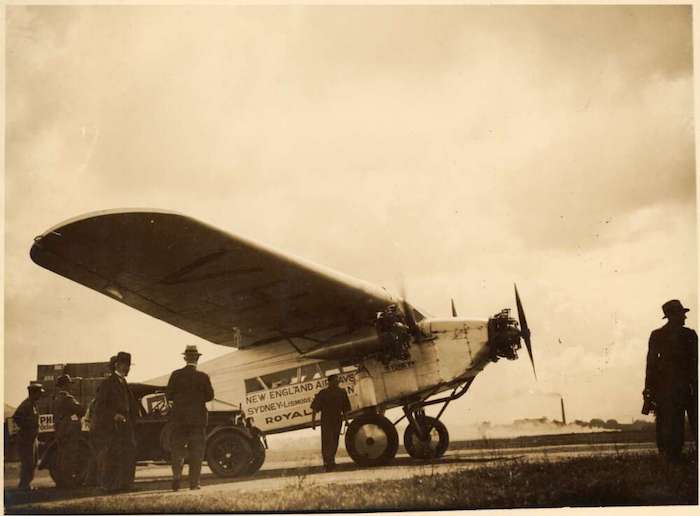 Some big news. Today the Australian Research Council (ARC) announced that it is funding Linkage Project LP160101232, 'Heritage of the air: how aviation transformed Australia' to the amount of $440,000 over three years, with financial and/or in-kind contributions from Airservices Australia, the National Museum of Australia, the Civil Aviation Historical Society, and the SFO Museum. The project's official summary reads:
This project aims to generate new understandings of how aviation has transformed Australian society over the last hundred years, and how the technology of global mobility has shaped people, cultures and communities. Whilst aviation has transformed Australian society over the last hundred years, its heritage is under-appreciated and at risk. The project will build a partnership between the aviation industry, community groups, museums and a multidisciplinary academic team to develop fresh insights from under-utilised sources of aviation heritage, communicate their unique stories to the public through innovative exhibitions and publications, and help conserve it for future generations. As a result, the project will make an important contribution to culture and society by enabling community access to neglected and at-risk sources of aviation heritage, and engage the public's fascination with aviation through new interpretations of its extraordinary social and cultural impact.
The reason why this is big news, apart obviously from the scholarly value of this research, is that I am on the project as a Partner Investigator. What that means is that I will still be working as a lecturer, but some of my research time will now be devoted to Heritage of the Air working as part of the project team:
I'll no doubt have more to say in future about the actual plans and progress of the project, and my involvement in it. But for now I'll just say that this is a big deal for me, as it's the first major grant I've been a part of, and it's the kind of thing that humanities academics increasingly need on their CV these days, at least in Australia. So I'm grateful to Tracy for giving me this opportunity, and I look forward to working with her and the rest of the team over the next few years!
Image source: National Library of Australia.