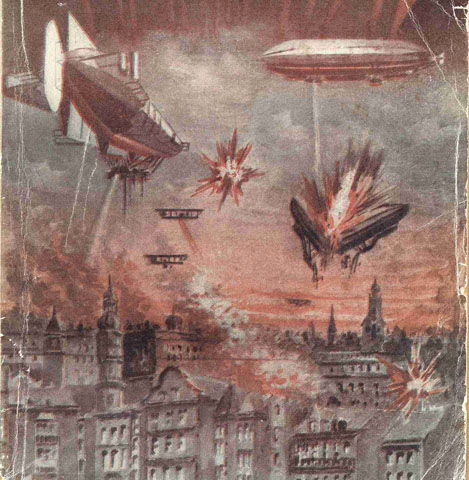 This will end in tears: Zeppelins to make tourist flights over London. (Via Airshipworld.)
Image source: from the front cover of Louis Gastine, War in Space: or, an Air-craft War between France and Germany (London and Felling-on-Tyne: Walter Scott Publishing, 1913). (OK, it's Paris, not London -- so I cheated.) The oldest paperback I own, incidentally.
This work is licensed under a Creative Commons Attribution-NonCommercial-NoDerivatives 4.0 International License. Permissions beyond the scope of this license may be available at https://airminded.org/copyright/.