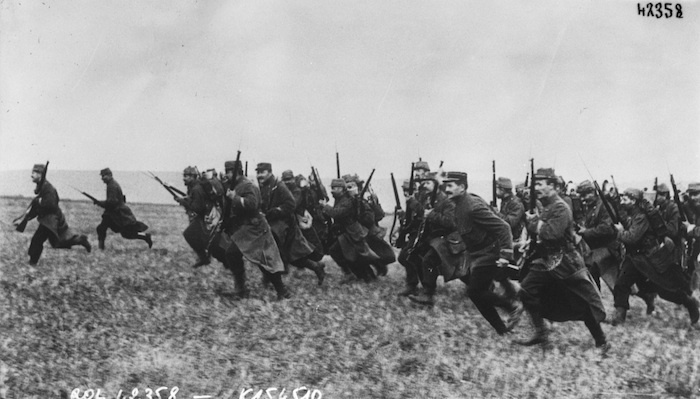 I was on ABC New England again today, my fourth contribution to 'The road to war', looking at the events of 3-9 September 1914. My main topic was the Battle of the Marne -- the advance of the German 1st and 2nd Armies towards Paris, the evacuation of the French government from the capital along with 30% of the population, the rallying of the French army under Joffre and Gallieni, the deviation from the Schlieffen Plan by Kluck's 1st Army veering in front of Paris, the opening of a gap between the 1st and 2nd Armies due to the counterattack of the French 6th Army, the advance into that gap by the British Expeditionary Force and the French 5th Army, and finally the resulting retreat of the Germans back to the Aisne, ending their hopes of a rapid victory in the West. All that and the result of the Australian federal election, too. Sadly, very little airpower, apart from brief mentions of aerial reconnaissance and the first air raids on Paris.
Image source: Wikipedia.
This work is licensed under a Creative Commons Attribution-NonCommercial-NoDerivatives 4.0 International License. Permissions beyond the scope of this license may be available at https://airminded.org/copyright/.