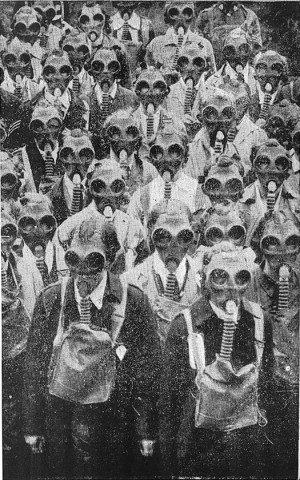 The above photograph, and all of the following, are from Poison Gas (London: Union of Democratic Control, 1935).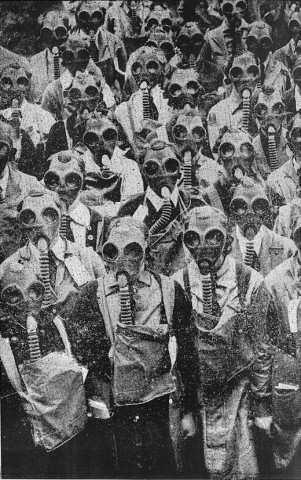 SAVING THE BABY. -- M. Jean, of Paris, observed that ordinary gas masks had the effect of strangling babies and small children. So he proposes to sew them up in an old cow's hide on the principle shown above. Father stands by -- if still alive -- and pumps fresh air into the skin.
TRAINING THE YOUNG. -- Training the young to use gas masks, which may or may not be effective in the horrible future which is before them if the present war propaganda is successful. Notice the children's bare legs, entirely unprotected against the two most probable gases -- mustard gas and Lewisite.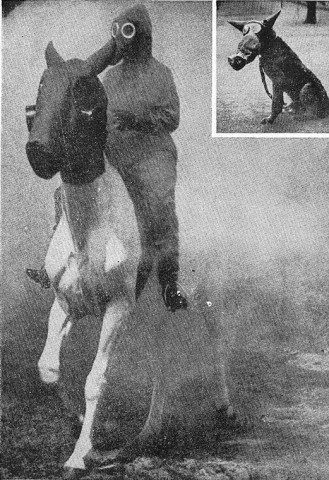 MUZZLED FOR WAR. -- These masks will be no more effective for animals than they are for human beings. And no government has yet suggested any scheme for training animals to use gas masks.
This work is licensed under a Creative Commons Attribution-NonCommercial-NoDerivatives 4.0 International License. Permissions beyond the scope of this license may be available at https://airminded.org/copyright/.