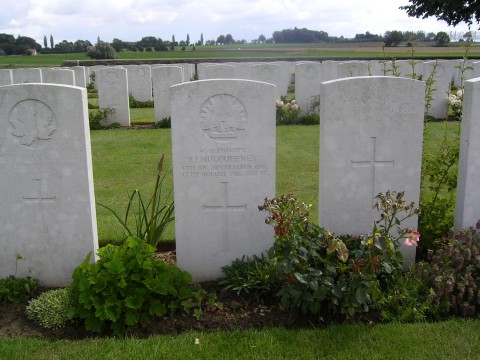 The grave of Pte John Joseph Mulqueeney, in Courcelette British Cemetery, Somme, France. He was killed on 17 August 1916 near Mouquet Farm.
I am extremely grateful to Steve John for providing me with this photograph.

This work, unless otherwise expressly stated, is licensed under a Creative Commons Attribution-Noncommercial-Share Alike 3.0 License. Terms and conditions beyond the scope of this license may be available at airminded.org.