[Cross-posted at Revise and Dissent.]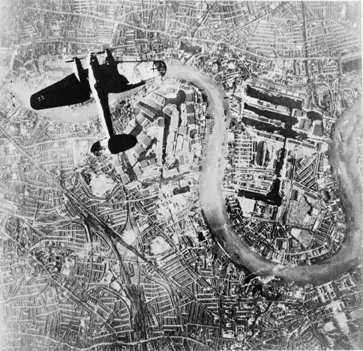 He 111 over London, 7 September 1940. Image source: Wikimedia Commons.
So, I've looked at J. M. Spaight's predictions in The Sky's the Limit about how the British fighters would fare in the Battle of Britain, and how the German ones would too. All that remains is to examine his thoughts on the German bombers.