One of my favourite posts here was one I wrote almost two years ago, about a claim that a certain well-known photo of the London Blitz was faked. Not only for the post itself, but for the ensuing discussion, which led me to change my mind on the issue more than once. My tentative conclusion is still that the photo is indeed a fake, and I'm not going to rehash that here. What I want to do here is show just how pervasive the image is.
When I was in London last year, I went to three museums where one would expect to find some sort of display about the Blitz: the RAF Museum, the Imperial War Museum, and the Cabinet War Rooms. Let's see what images they each used to represent the Blitz …
RAF Museum: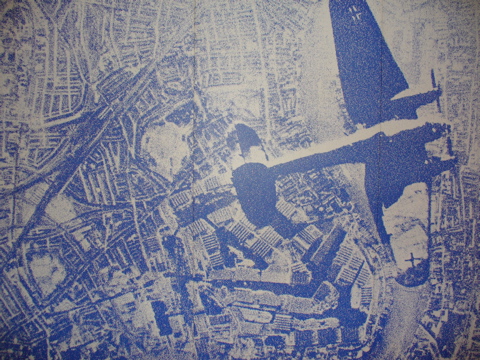 Imperial War Museum:
More
This post relates to my trip to Europe in July-September 2007.